Work safely, successfully, and improve productivity.
The STABCAT Sheet Pile Threader and STAB CAT Ground Release Shackles are manufactured by StabCat Inc., for the Piling Industry to provide a safer work place for Pile Drivers. Utilizing the threader and Ground Release Shackles eliminates an employee being at risk on top of a sheet wall during sheet positioning/driving, and satisfies OSHA and Company's in-house safety rules. All products are American engineered, fabricated, and tested in the United States. Load Test certificates are available for Ground release shackles and spreader bars when produced. Patent number: 5618135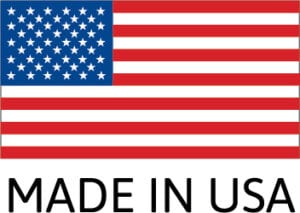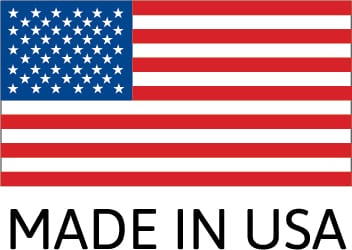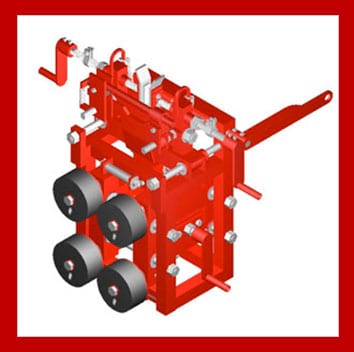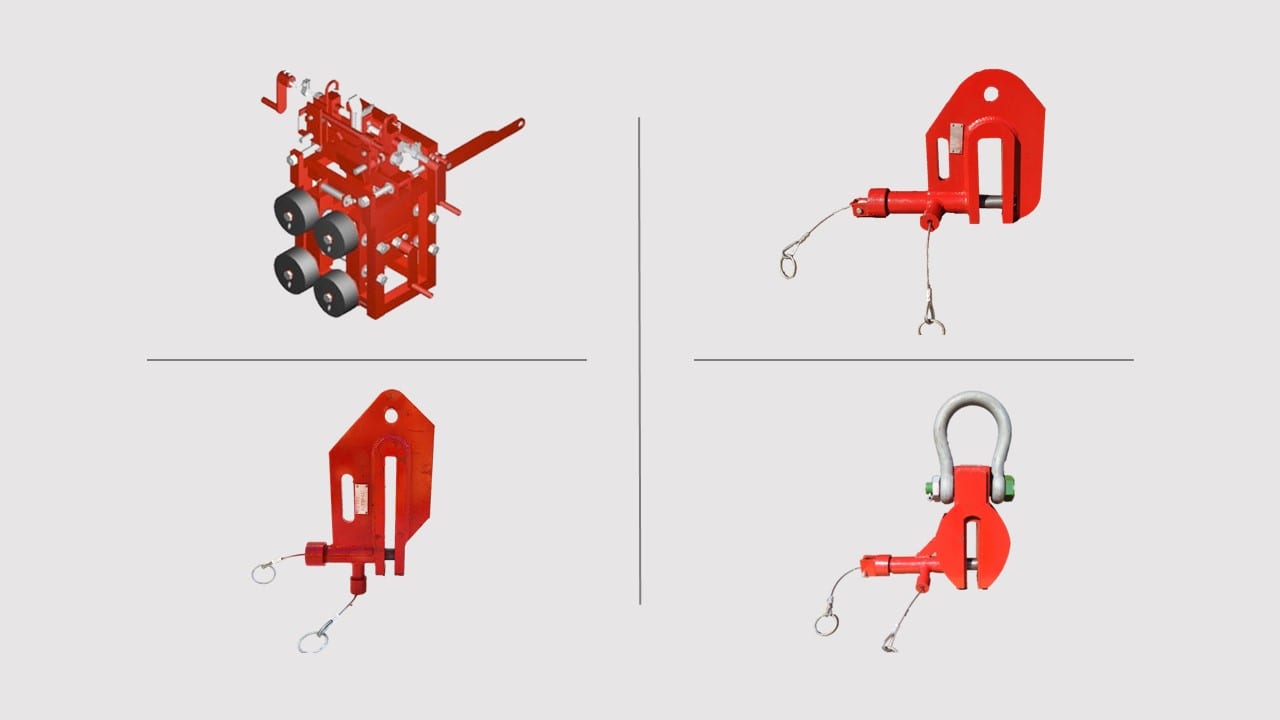 The The Stab Cat is very versatile with the ability to set double and/or single sheets with a single unit. Its competitor requires two units to set single sheets, or spend excessive time changing wheels, springs, etc. and readjusting thereby reducing time to install production sheets. In our opinion, the Stab Cat is the most productive threader on the market today. Once used, those involved are impressed with its ease of use, lack of a top man, efficient production runs and overall sheet driving cost reduction. We say this because we have a record 100% recall, and testimonials to back this up.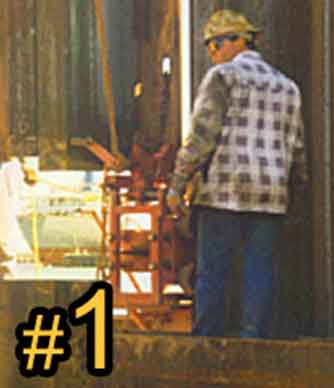 This Mississippi jobsite required three different length sheets to be driven within the same wall structure.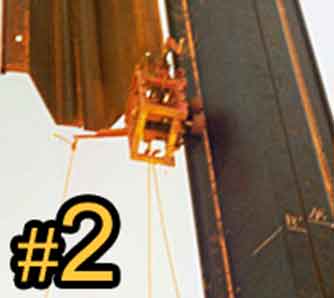 The lengths were 90-foot-long paired with a 65-foot-long sheet. The next pair was a 45-foot-long sheet paired with a 90-foot-long sheet. The next pair was a 65-foot-long sheet paired with a 45-foot-long sheet, etc. The sheets were 'paired' on the Job Site.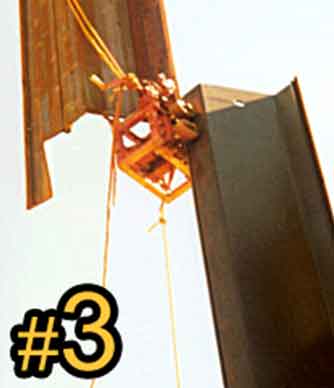 The reason for 'pitching' sheets as 'double' instead of 'singles' is for the Production Rate!

AMERICAN MADE BY THREE AMERICAN PILE DRIVERS
WITH MORE THAN 100 YEARS EXPERIENCE